3D models are often applauded for being more predictive than 2D cultures, but not all scientists know how to maximize their 3D models' biological relevance to reach their full potential. Using primary human cells (derived directly from human tissues) can greatly enhance the biological relevance of your models and steer your experiments in the right direction from the start. In a study by Kim et al., researchers use primary liver sinusoidal endothelial cells (Cat# ACBRI 566) to construct a 3D microfluidic human liver-chip to better understand how breast cancer-derived extracellular vehicles (EVs) can influence metastasis in the liver.
---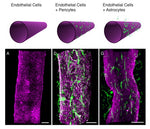 3D modeling of the blood-brain barrier in a microfluidic chip using Cell Systems human primary cells has shed light onto how different types of brain cells can independently affect the brain's response to neuroinflammation. As a more physiologically relevant model, this BBB-chip can be a new promising tool for understanding the brain.   
---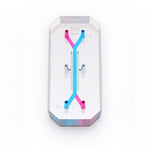 Organ-on-a-chips made from human primary cells have been gaining popularity in recent years as a potential research model. Not only do these systems contribute to the replacement, reduction, and refinement of animal experiments, they have also shown promises for more biologically relevant results for toxicology and drug discovery. In the paper, "Utilization of a model hepatotoxic compound, diglycolic acid, to evaluate liver Organ-Chip performance and in vitro to in vivo concordance", the Food and Drug Administration and Emulate collaborated to assess the performance of Liver-Chips made from human hepatocytes and Cell Systems' liver sinusoidal endothelial cells (ACBRI 566). These Liver Chips...